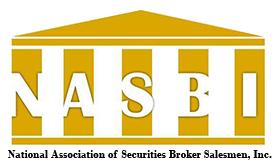 Recently elevated to its second investment-grade credit rating, the Philippines will again take center stage as it hosts an unmissable gathering of an estimated 200 key figures in the alternative investments space at The Philippine ETF Investment Convention on 30 July 2013 at InterContinental Manila, Philippines.
The Philippine ETF Investment Convention boasts a business program featuring keynote speeches and expert panel sessions led by an outstanding line-up of invited speakers* including:
H.E. Benigno Simeon C. Aquino III, President, Republic of the Philippines
Hon. Cesar V. Purisima, Secretary, Department of Finance
Hon. Teresita J. Herbosa, Chairperson, Securities and Exchange Commission
Mr. Hans B. Sicat, President and Chief Executive Officer, The Philippine Stock Exchange, Inc.
Mr. Robert S. Tull, Jr., Managing Director and Chief Operating Officer, Factor Advisors LLC
Mr. Frank Henze, Managing Director and Head of SPDR® ETFs, State Street Global Advisors
Mr. Christopher Ryan, Managing Director and Head of Asia Pacific, MSCI
Mr. Stuart Leckie, Chairman, Stirling Finance Limited
Mr. Jaekyu Bae, Chief Investment Officer and Managing Director, Samsung Asset Management
Mr. Marco Montanari, Head of Passive Asset Management, Asia Pacific, Deutsche Asset & Wealth Management
Ms. Pamela Kustas, Equity Market Specialist for S.E. Asia, Bloomberg LP
* SUBJECT TO CHANGE WITHOUT PRIOR NOTICE.
Spearheaded by The Philippine Stock Exchange, Inc. and The Pinnacle Group International (organizer of the recently concluded Philippine Investment Summit featuring Dr. Nouriel Roubini), The Philippine ETF Investment Convention will provide a highly focused, ETF specific investment forum that aims to deliver timely, objective and accurate business solutions, while facilitating unparalleled information gathering and network creation to its guests of Government Regulators and Officials, Asset Managers, Authorized Participants, Custodians, Fund Managers, Institutional Investors, Market Makers, Risk Managers and Transfer Agents.
Participating organizations include ALFM, HSBC Securities Services, Land Bank of the Philippines, Metropolitan Bank and Trust Company, MSCI Hong Kong Limited, Security Bank Corporation, Van Eck Global and more.
Event media partners are Bloomberg, ETF Radar, Hedge Connection, Oxford Business Group, Alpha Southeast Asia, BusinessWorld and Philippine Star.
Admission fee per registrant, inclusive of full access to the event proceedings, materials and networking receptions are as follow:
( ) GOVERNMENT SECTOR: US$250.00 ( ) NASBI MEMBER: US$300.00 ( ) NON-MEMBER: US$500.00 ( ) EARLY BIRD: US$350.00 (first 100 registrants) For more information or to register, you may contact: Roderick Dones 857 3882 radones@veteransbank.com.ph Jessica Chico 479 8704 jessica.chico@asia.ing.com
Pinky Padronia 812 9557 pinky.padronia@bap.org.ph Peter Bautista 816 0462 peter.bautista@firstmetro.com.ph PETFIC ORGANIZING COMMITTEE Copyright © The Philippine ETF Investment Convention All Rights Reserved. The organizer of this event is The Pinnacle Group International, an industry leader in Asia Pacific.